the weekend was filled with pony rides, super hereos, sunshine and me shedding the guilt of walking away from a BOAT LOAD of work to enjoy double digit weather with my family. If I don't yank myself away from my work station, I will spend the entire weekend hammering out orders and fall guilty of not getting an ounce of vitamin D or fresh air. I am a workaholic and I have to remember that email, etsy orders, supplies and the never-ending to-do list that comes with running a small business will always be there... but my loved ones won't be... so I have to enjoy life as it comes and allow myself some hard-earned FREE TIME and get that vitamin D! Something I should allow myself more of... Is there a workaholics anonymous anywhere?
~~~~~~~
So, we headed out to check-out WestFest, a music festival that was going on in Chicago... I was especially curious to check it out because from a vendor standpoint, I wanted to see what the crowd was like and the cool finds I'd discover from local vendors who had a booth there. I love to be on the other side of the booth and walk around checking out the goods, instead of being behind the booth selling, nice to change it up and check out the scene from a consumer stand point :)!
We equipped ourselves with sangria and then my son spotted pony rides...
& my son insisted on lots of Pony hugs after the Pony Ride <3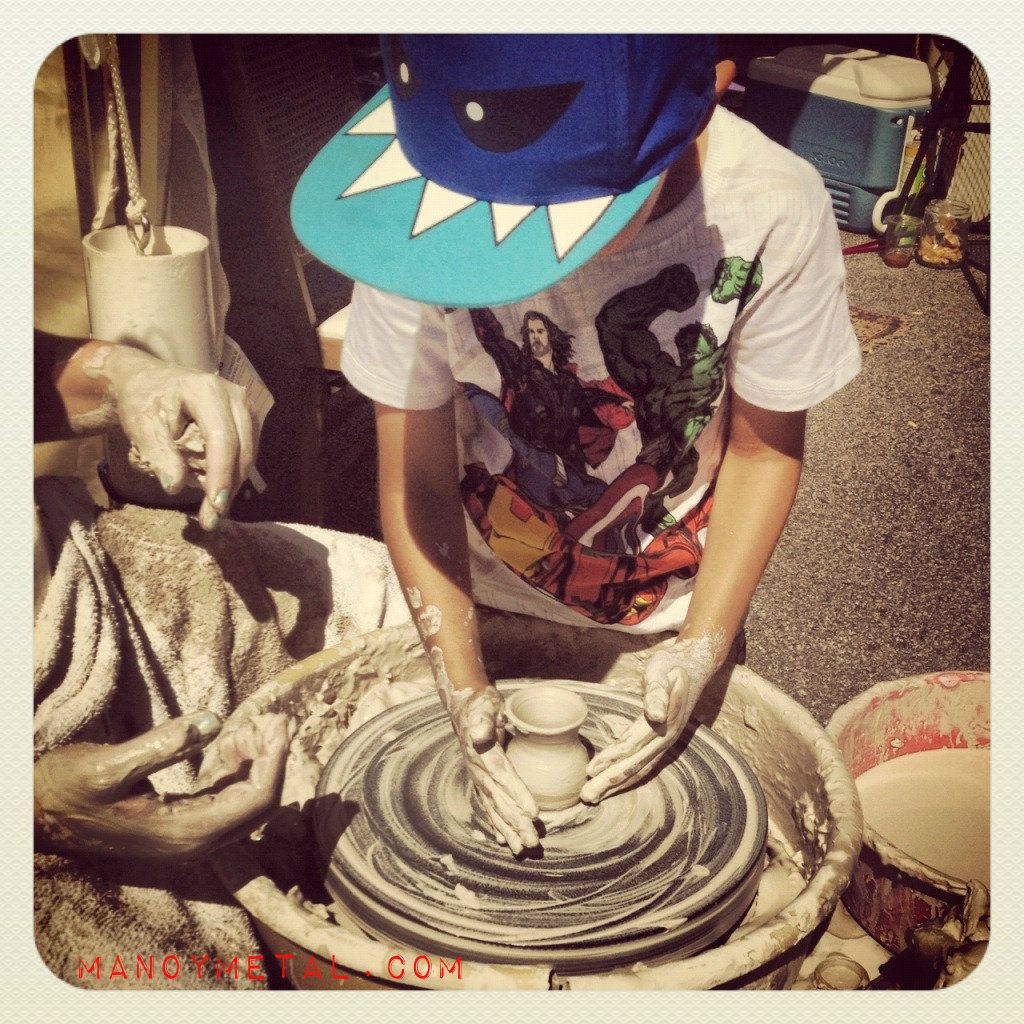 Then on our exploration of all the booths in the fest, we came across the
Creative Claythings
Tent where one of the artist selling her pottery had her pottery wheel out there with clay for any passerbys to help mold & shape as she spun the wheel. My son was hesitant at first, but before I knew it he was covered to his elbows in wet clay and loving every moment of it. We purchased a really cool handmade mug of the Chicago Flag on it too, they offer classes in chicago should you be interested! Check out there website
here
! :) The artist was way-cool for sharing her art and pottery wheel with us! I hope to one day take a class, looks so relaxing and like tons of fun!!!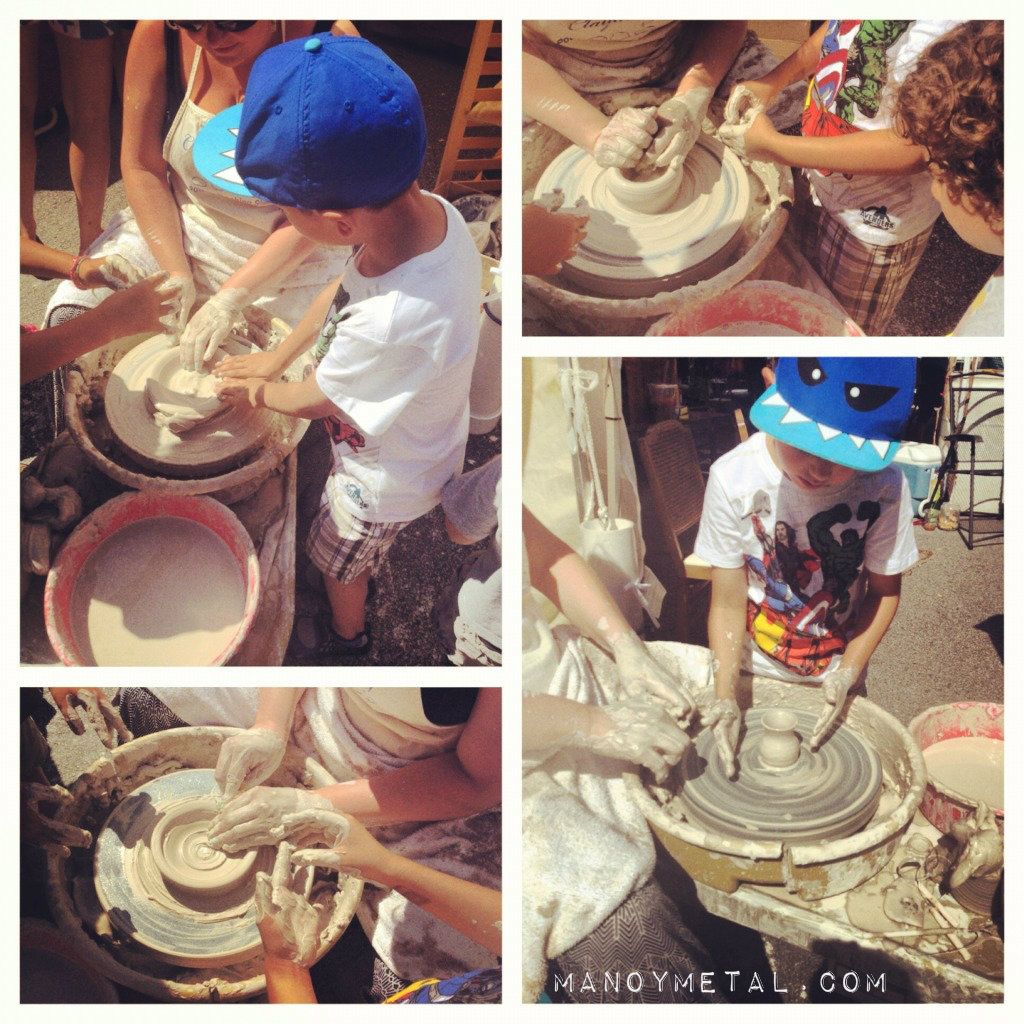 There was also break-dancers doing their thang and live art! yep, you got our attention!!! I love watching live art!
And then I had some polish food and tasted stuffed cabbage for the first time, let me tell you, I am a foodie to begin with but that Stuffed cabbage was DELICIOUS!!! I loved it! & that was Westfest! I am not sure if I'd ever apply to be a vendor there... foot traffic was a little low-- which was great as a visitor because I didn't have to deal with long lines or being stepped on while navigating crowds... but as a vendor... I would prefer more foot traffic and waves of people... but it was definately worth checking out and spending a Sunday exploring it! We had a blast! And that put more into perspective for me, how I need to continue to strive for a balance... and dedicate my weekends to working sure, but also to enjoying impromtu explorations of the city happenings going on around me because before I know it, Summer will be gone.
~~~~~
on a separate note: my son turned 6 years old this weekend!!!!!!!!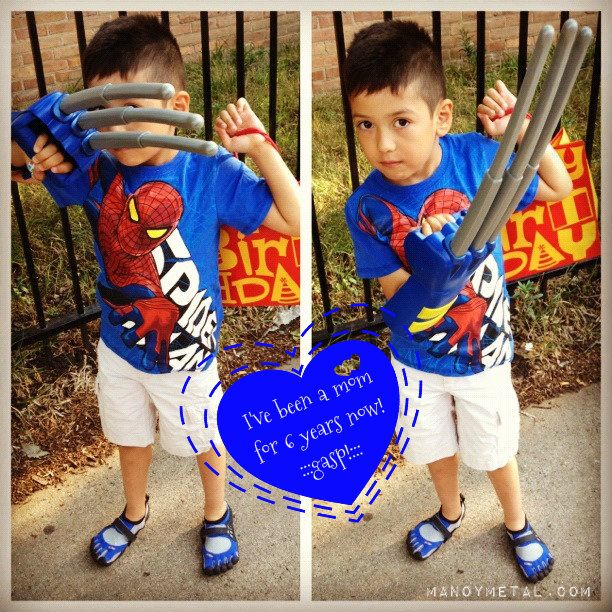 he's in the "super-hero" stage in case you can't tell. :)
I love this stage! We went to see Avengers & Spiderman
and he says: "I don't want a girlfiend and I don't want to get married!"
and I couldn't be happier considering I am not going to like ANYONE he ever brings home for me to meet. I'm not.
I'm not!
I am not.
I'm serious, I am not going to like ANYONE HE DATES EVER!
ever.
ha. :)
Thanks for stopping by today!