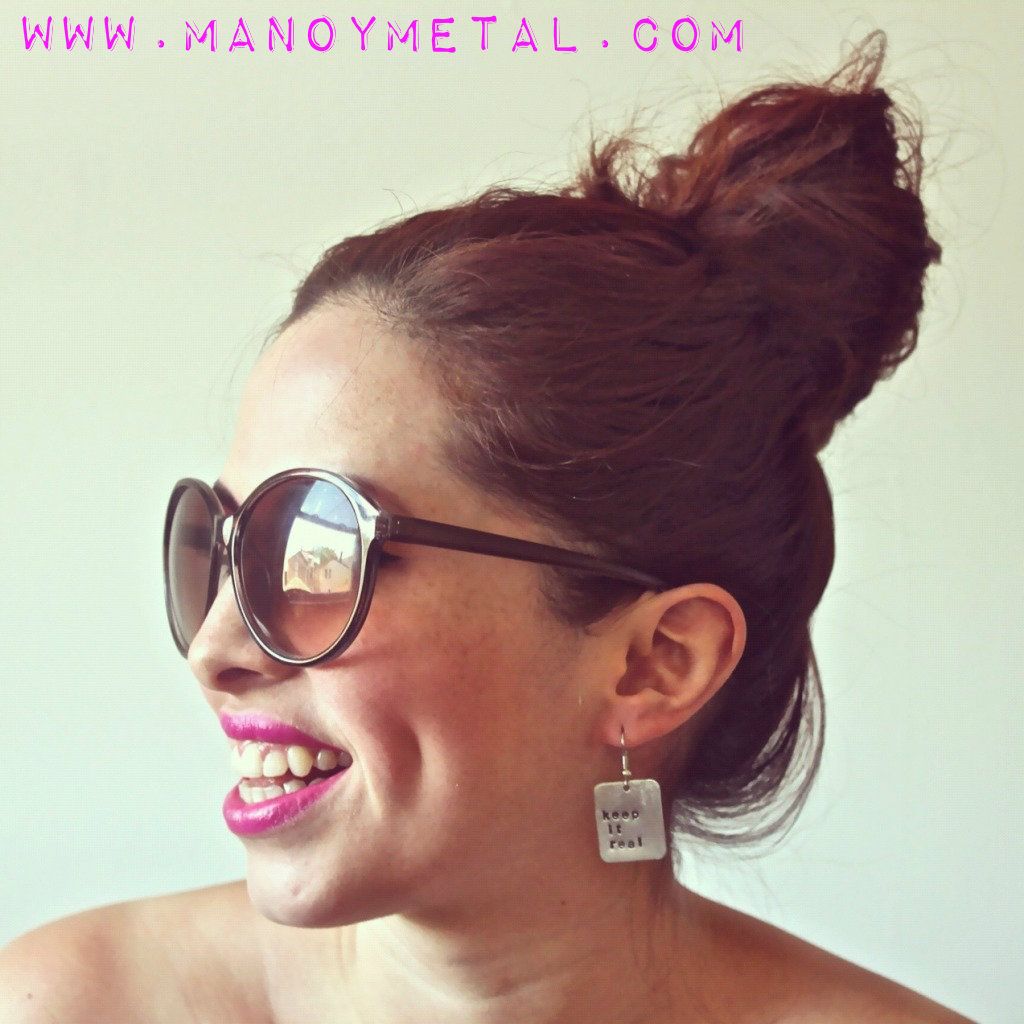 Srive to ♥ Keep it Real.♥
I'm cutting the metal in new shapes...
rectangles, rectangles, calling all rectangles!
I like the way it fits the words... & I'm also addicted to using lowercase... so I'll be creating many more designs using rectangles & lowercase letters :)
♥ view "Keep it Real" earrings in detail here♥
_______________________
why is it so fun to say the word "mama."...?
For serious. I love to use it.
my all-time fav to stamp: "listen to your mama!"
see? so fun. which is why you can find those "mama" phrases stamped all over my rings, double-finger rings & earrings...
I admit it: i was known to say "yo mama" jokes in High school, especially to pass the time on the school bus.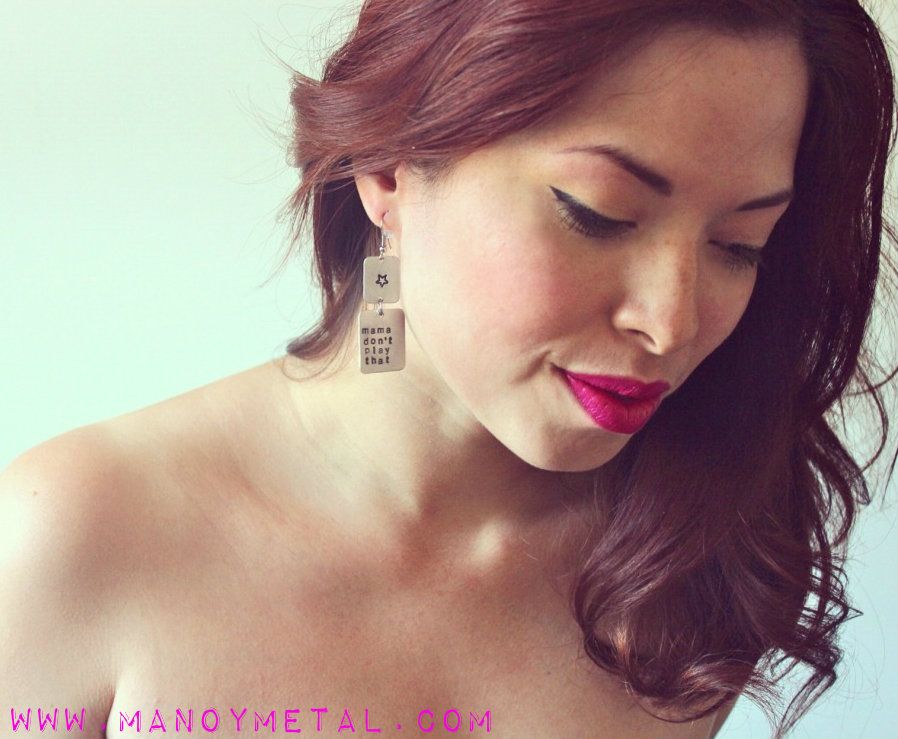 ♥view "mama don't play that" earrings in detail here♥
______________________
Act Like a Lady, Think Like a Boss.
My second favorite word to use as a runner-up to "mama" is BOSS.
& I am on a mission to stamp it on as many different pieces, shapes & sizes as possible...
I'm all about options. :)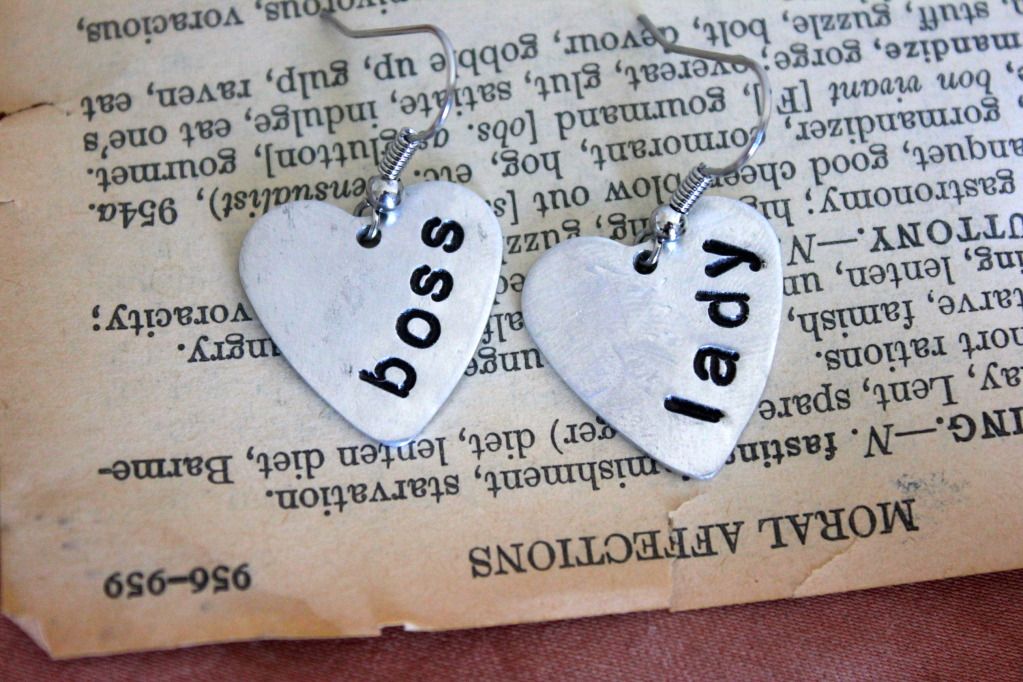 ♥view "boss lady" earrings in detail here ♥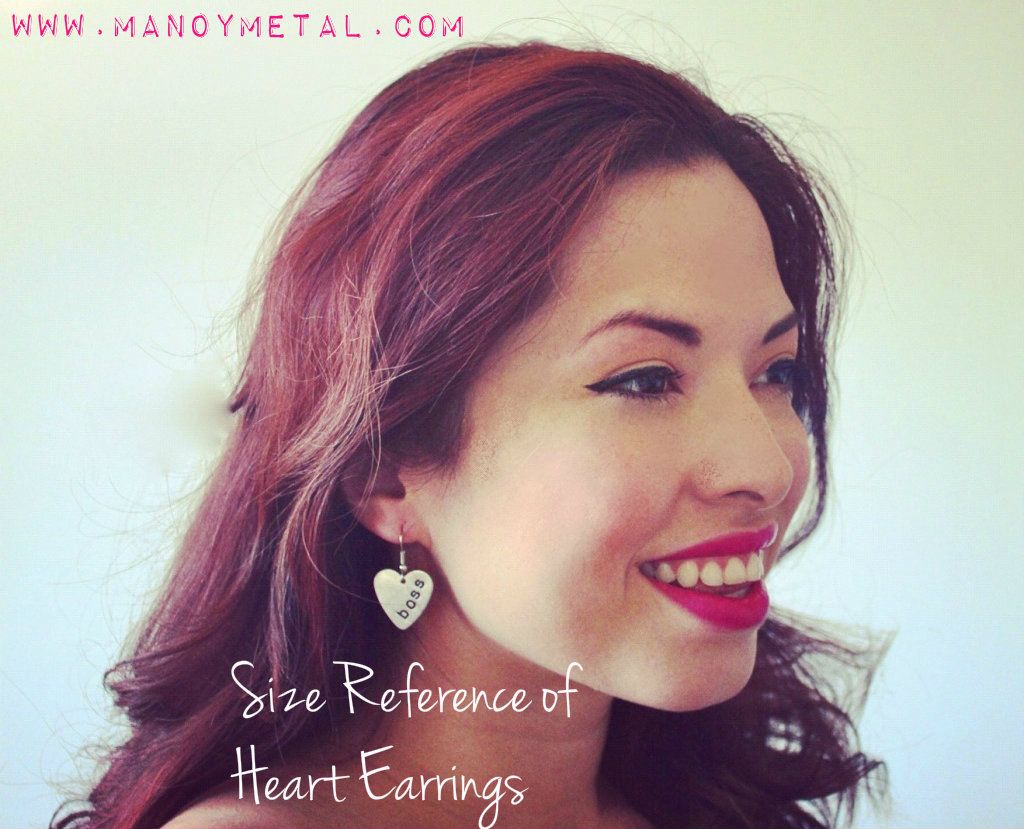 And last but not least....
If you are to love at all...