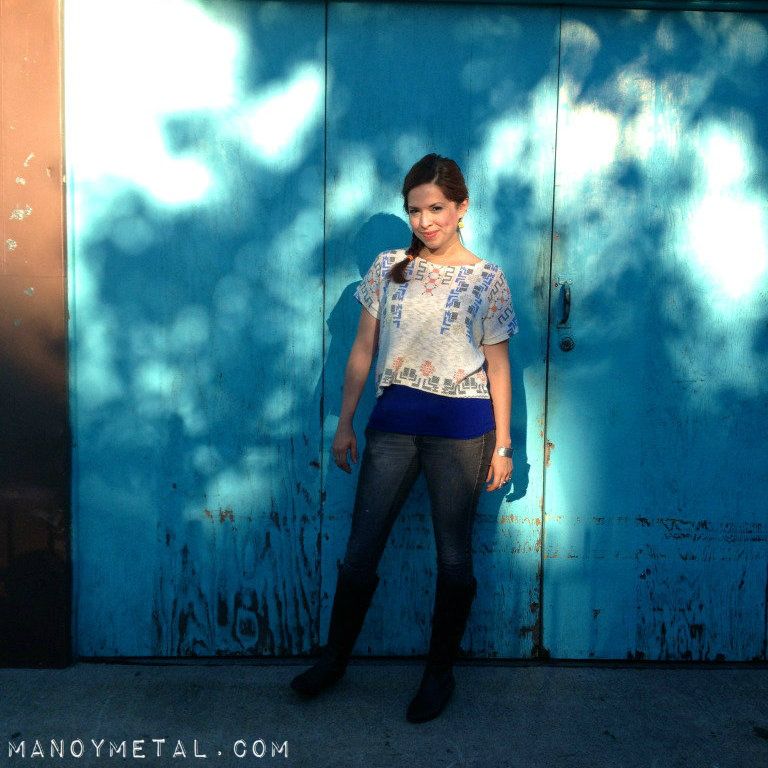 I'm an eyeliner kind of gal, so much so that: I can go out without combing my hair (like I did today), but I canNOT go out without my eyeliner... in fact, I developed the skill of being able to apply liquid eyeliner in a (fast) moving car without messing it up... STEADY HAND & Mind control. :) Anyway! So I wandered into the make-up section of the store and saw ELECTRIC BLUE liquid eyeliner... well, I took that as a challenge... how could I wear electric blue liquid eyeliner subtly? Was that possible? I hadn't worn blue eyeliner since I was a teenager (seems so long ago, since I turn "25again" every year). Anyway, here it is. not as shockingly bold as I thought it would be, but still bold enough for me to like it (i've been wearing it everyday this week).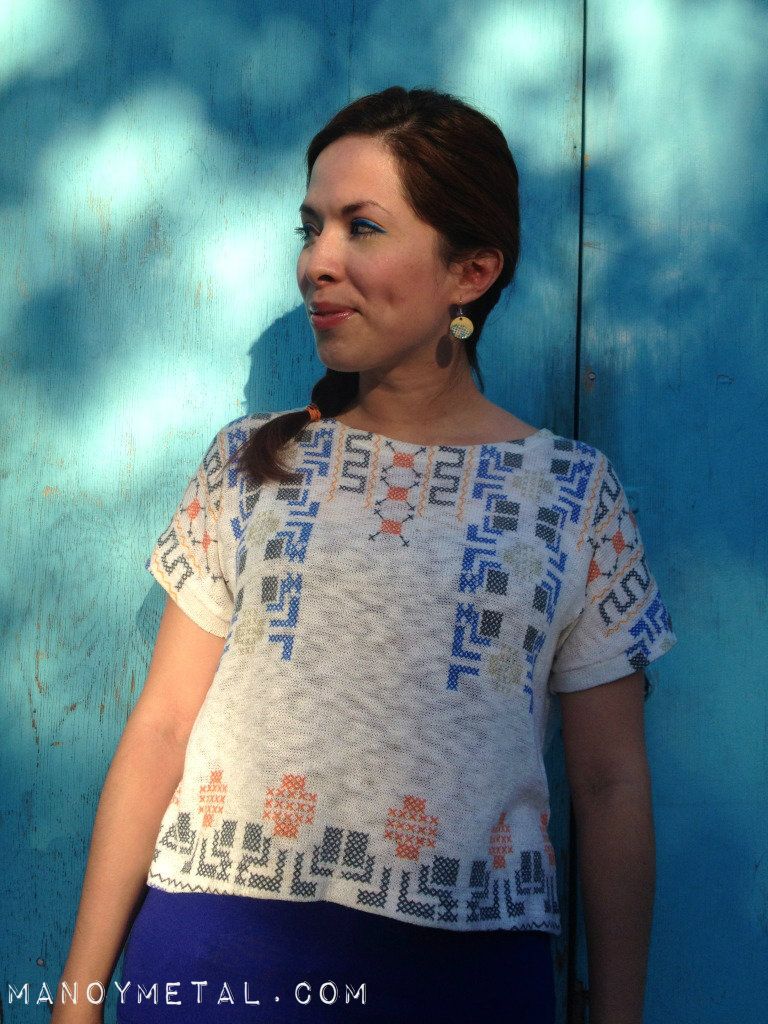 The story behind the side braid: Before we took these pics.. my hair...... it was in a giant poof, imagine a fluffy cloud following you all day... or the after effect of a static attack... yes, like that, my hair was BIG.. because I didn't have time to tame it in the morning, so i was looking like Mufasa from the Lion King movie (most of the day).... but I decided it wouldn't be fair to put you all through that so I braided it really quick, just for you guys... which I probably should have done since the AM, but eh, I'm not a morning person. :)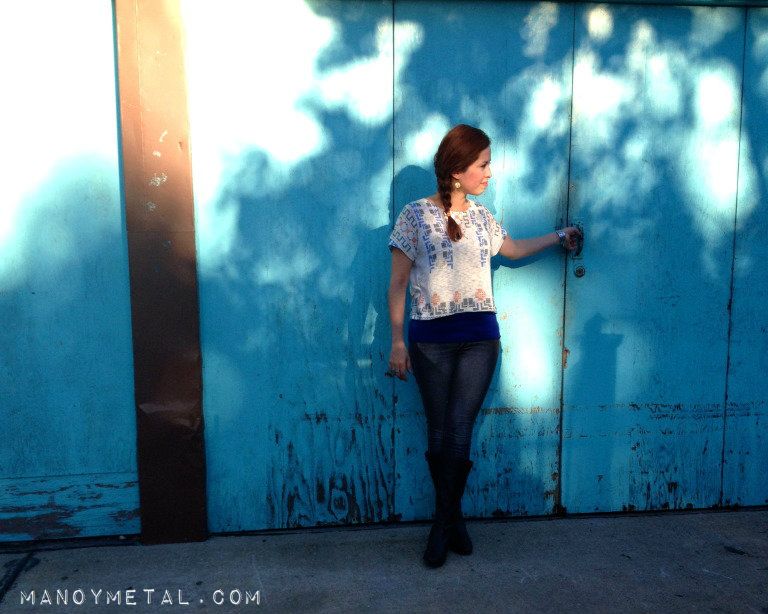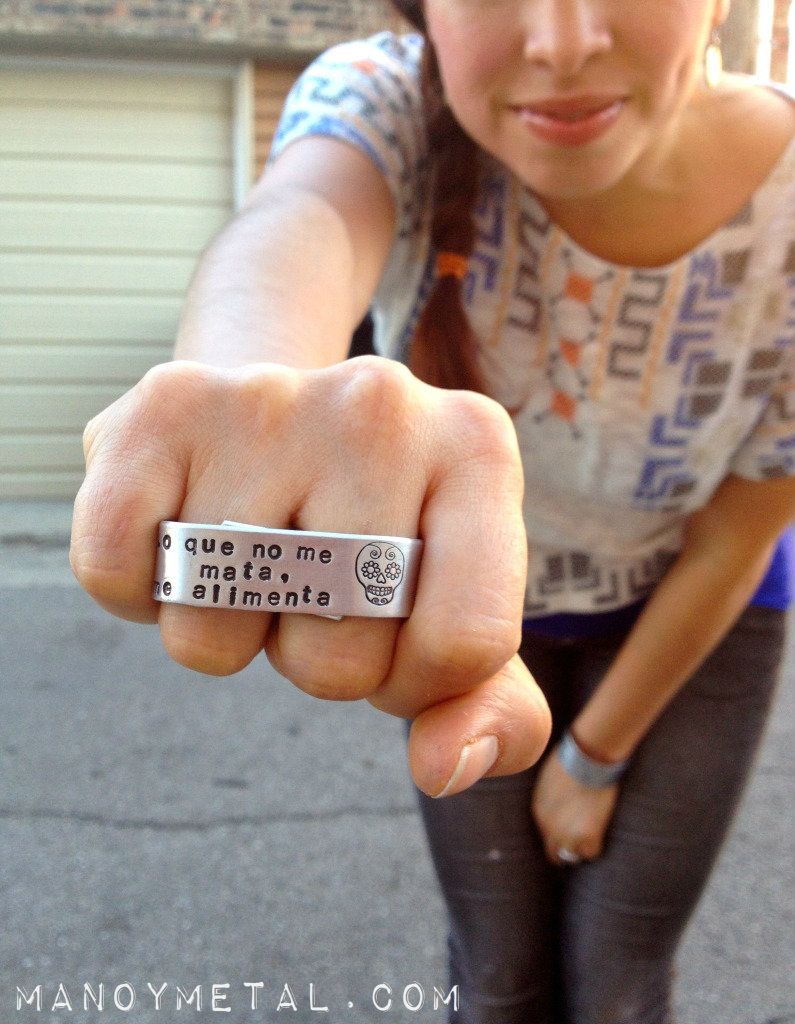 I was wearing my
frida quote ring
that just launched in my etsy shop..
"lo que no me mata, me alimenta"
which translates to: "What doesn't kill me, feeds me." it has been a hectic week, so it helps to glance down and read that phrase on the ring to remind myself to keep on truckin.
One of my
new bracelets
... "somewhere in my madness i found you" because, I love that phrase. I walk around wearing words all day...
oh and the little karate-chopper dude below... he's my homeboy, my artistic compadre, my jokester who said: "now take a picture of me" and posed like that... making fun of mommy? totally. heehee.
♥Now tell me, what you got planned for this weekend???!!!♥